new homelessness crisis for refugees
Applications to find a host through Refugees at Home have skyrocketed because of changes to the way that the government is processing successful asylum applications. Guests Stefanie, Sandy and Robel are just a few of the many hundreds of people recently granted refugee status who would have been sleeping on the streets without the help and support of our hosts.
The Home Office has committed to clearing the large backlog of asylum applications in the UK and is currently 'fast tracking' asylum claims from a number of countries.
This should be welcome news for the many thousands of asylum seekers who have been waiting years for their claim to be heard. However, what should have been a time of huge relief and opportunity has instead turned into a crisis, as the Home Office's new approach means that those who receive a positive decision about their claim are being rushed through an already chaotic and over-stretched system.
Previously, those who were granted refugee status were then given at least a month's notice to leave their accommodation. Now, however, many now are left with just a week to find a home, look for work and put down roots in their new home country.  (Remember – people who are seeking asylum are not allowed to work or study and most will be living in Home Office accommodation, so they will have to start from scratch to build a life here.)
Robel who is 36 and originally from Eritrea faced just such an impossible situation. He had been in the UK for more than two years, volunteering for a number of local organisations near his Home Office hotel in North London, before he was granted refugee status and given just seven days' notice to vacate.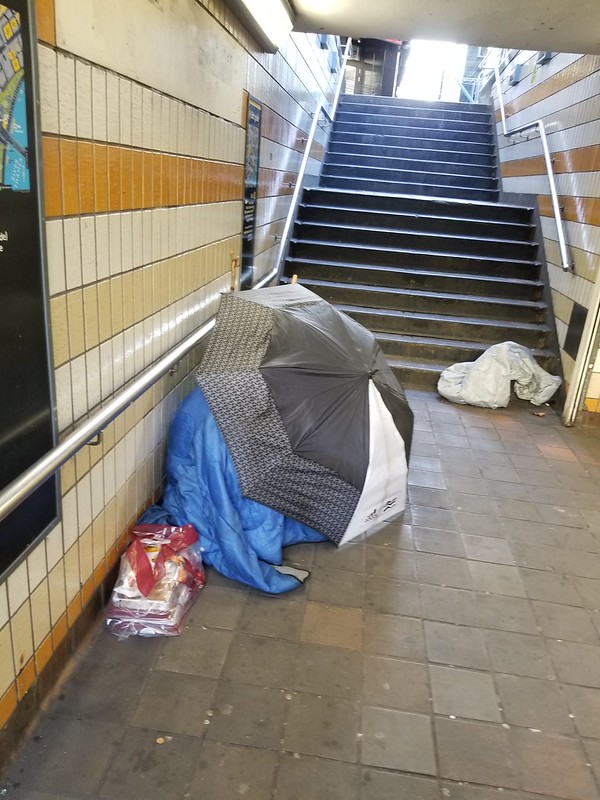 Many refugees are currently being left with just a week to find a home, look for work and put down roots in their new home country.
With nowhere to go, no job, no bank account and a wait of at least five weeks for any benefits he was forced into street homelessness, moving between cafes and day centres each day and returning to the streets each night. Robel is now placed with hosts Frieda and Bernard in North London as he searches for ongoing accommodation.
Sisters Stefanie (28) and Sandy (30) from El Salvador faced a similar predicament.  Following their successful asylum claim in August they were evicted from their hotel in Lewisham with nowhere to go.  We found them an emergency short-term placement with hosts in Battersea for a week, and the pair are now staying with Sisters in a convent in Poplar. They have enrolled at college, are studying English, and working hard to build their new lives in the UK.
Charities are already struggling to cope with the crisis and the situation is going to get worse as more asylum seeker claims are fast-tracked with no plan in place for where people will go.
We urgently need hosts in major towns and cities across the UK who are able to offer a room to help people like Robel, Stefanie and Sandy find their feet. We're working hard to place people as quickly as possible to keep them off the streets this winter, and provide them somewhere safe to stay as they plan their next steps.
If you have been considering hosting for the first time, or have taken a break and considering going back to hosting, then do please get in touch.
Photo credits: Blodeuwedd, 'Homeless rough sleeper' and Mike Gifford, 'Homeless in London'